760
571
Hero Vs Villain!
Hero Vs Villain! Game Info
Advertisement
Beautiful Ladybug just manages to catch the bad villain on the city rooftop. In her chase for the villain she scratches her new costume. Now it's your job to help her pick up a new beautiful hero costume and a proper outfit. Have fun!

Enjoy playing Hero Vs Villain! game online on JaneGames.com. This game is absolutely free and available on any device, both Desktops and Mobile phones. Feel free to write any comments and sharing Hero Vs Villain! game.
More Similar Games
Screenshot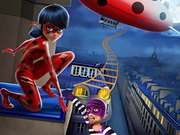 Information
Game Title:
Hero Vs Villain!
Screen dimension:
760x571 px
Language:
English
Played:
261281
Game categories:
More Hot Games